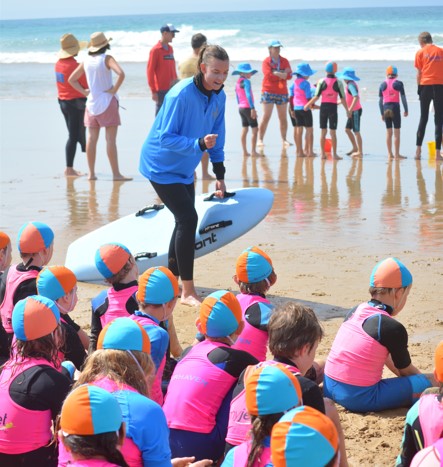 Nippers
Fairhaven's future lifesavers
Fairhaven Nippers
Fairhaven SLSC has been running a successful and highly popular Nipper program since the summer of 1972/73.  During the last 50 years we have proudly taught thousands of children how to have fun and keep
safe on the beach.
The program is designed for children aged 5-12 (Under 6 – Under 13) and aims to teach awareness of important beach hazards as well as helping them to develop surf swimming and board skills. It also provides a terrific opportunity for physical activity, social interaction with peers and to improve awareness regarding environmental issues affecting our beaches and waterways. As Nippers move through the program they also acquire basic first aid and resuscitation skills.
To enrol in our youngest age category, "Mozzies", children must be 5 years old by September 30 in the year that they start.
See: Age Groups.
Nippers also have the opportunity to compete in Carnivals both during the summer months and beyond.
See: Nipper Sport
Registration - Season 2023/24
Registrations for Nippers is now open and will close on Thursday 30 November 2023.
In order to ensure that you are ready to sign the kids up when registration opens make sure you have paid your Membership fees and all family members over the age of 18yrs have a current WWCC.
See: WWCC Information

For further information on how to Renew or Join Fairhaven SLSC,
See: Membership Information. 

For all Membership queries email our Club Administrator: clubadmin@fairhavenslsc.org
Key Dates - Season 2023/24
Early October - Summer Season registration opens
Thursday 12 October - After School Nippers commences
Thursday 30 November - Nipper Registration Closes
Friday 1 December – Swim Proficiency Forms due
Tuesday 26 December - Nipper gear pack collection
Tuesday 26 December - AGM / Coaches briefing (pm)
Wednesday 27 December - Session 1 / Welcome to Country
Thursday 28 December - Session 2
Friday 29 December - Sesson 3
Saturday 30 December - Session 4
Sunday 31 December – Session 5
Tuesday 2 January - Session 6
Wednesday 3 January - Club Championships (am) and Presentation (pm)
Thursday 4 January - Final Session / March Past
Pathways after Nippers
Following on from the Nippers Program, young members of Fairhaven SLSC (aged 13-15) are able to gain their SRC (Surf Rescue Certificate), which is the first step to becoming a life saver or patrolling member.
The Bronze Medallion course is run from age 15.
Details on either the SRC or Bronze Medallion courses are on the Training & Assessment page.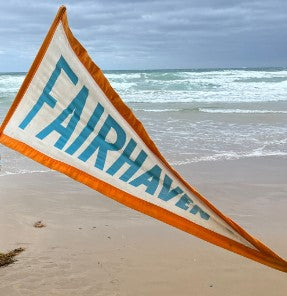 Nipper Queries
Mel Vallence & Tanya Singleton -
Vice Presidents - Junior Development