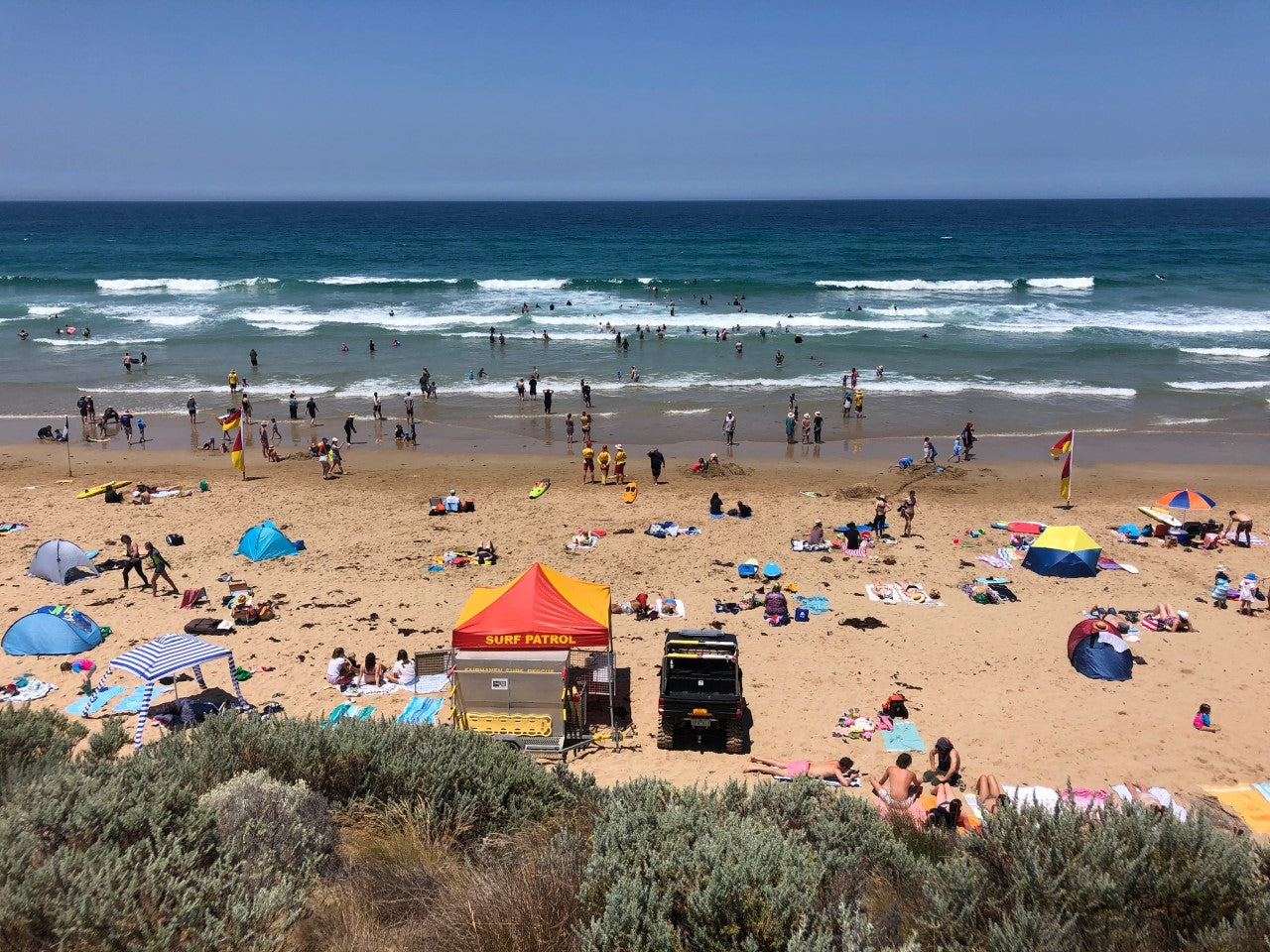 Fairhaven SLSC Membership
Welcome to Season 2023/2024!
Fairhaven SLSC has been proudly serving the local Surf Coast community since 1957 and operates essential lifesaving services on funds generated thorough sponsorship, donations and membership fees.
Membership fees and training course payments are now made upfront via our store.
You will find renewing and joining Fairhaven SLSC an accessible and simple process. We look forward to new members joining us.
If you have any questions please contact us at membership@fairhavenslsc.org.
Membership Joining & Renewal Process
Step 1 - Read the Membership Categories & Fees Information

Our membership structure was revamped in 2022/2023 and remains unchanged for this season.

When you are joining or renewing it's important that you select the membership category that best suits you and/or your family.

If you are joining Fairhaven SLSC you will need a membership for every member of your family that's going to be involved (including parents/guardians of Nippers).

Details of membership categories are in the membership store. A summary table of the categories can be found below.

Membership Store

Step 2 - Confirm/Obtain your Working with Children Check (WWCC)

All members aged 18 years and older must hold a WWCC and Membership cannot be processed without one. If you already hold a WWCC with another organisation you must update your WWCC by adding Fairhaven SLSC and Life Saving Victoria to your list of organisations.

See: WWCC Information

Apply for, renew or update a WWCC

Step 3 - Pay, Renew or Join for Season 2023/24

To join Fairhaven SLSC or renew your membership you need to:

Pay your membership fees via Fairhaven Club Store
Join/renew membership via the SLSA Member portal

To make a payment, head to the Membership Store where you will need to add the appropriate memberships or family fee options to the shopping cart and make your payment.

Once you have paid for your membership fee, you will automatically directed to the SLSA Members Portal to complete the membership process.

Note: When you get to the payment section on the SLSA Members Portal choose an option from the price list (all will have a $0 value) and complete the transaction.

Make sure you renew membership in the portal for each person in your family group.

Membership Store
Further Membership Information
Acceptance or rejection of any membership request is at the Club Committee's discretion.
Refunds, credits or pro-rata payments are not possible.
Nipper members must have a least one parent/guardian member.
Family Discount is a fee option and not a Membership Category.
Access Fobs
Members can apply for an Access Fob to the Gym or other facilities depending on their membership category.
Apply here: Access Fob Application