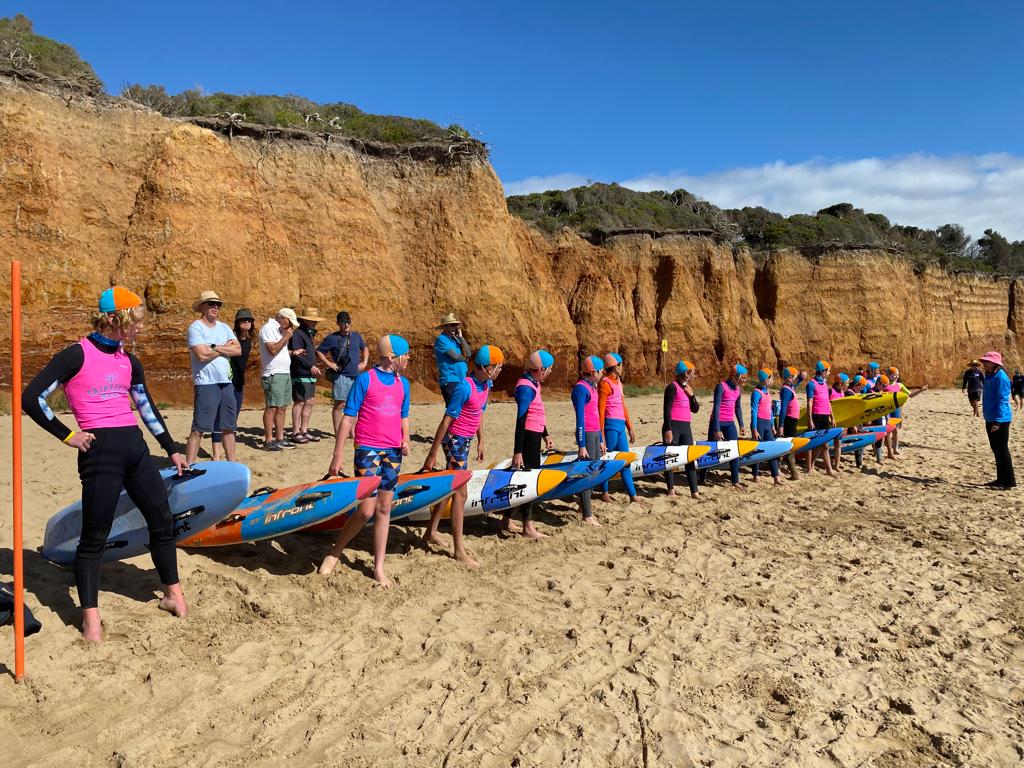 Junior Preliminary Skills Evaluation U6-U13
Improving water competency and confidence is a key component of the Nipper program at Fairhaven SLSC, however we are not a learn-to-swim program. All children wishing to enter the water during Nippers activities MUST achieve a basic level of competency via the Junior Preliminary Skills Assessment or Swim Proficiency.  The assessment is a risk management procedure to appraise the swimming capabilities of participants and must be done as part of our Club's duty of care.
Every Nipper is required to complete a Swim Proficiency for their age group before commencing the Nippers program.  Fairhaven SLSC requires all completed Swim Proficiency forms to be submitted by 1st December to allow time for the forms to be processed before the commencement of our program.
Who Can Conduct the Assessment?

Qualified swim teacher with a minimum age of 18 years. The swim teacher must provide their ASTCA number, name and email address.
LSV Age Group Manager Mentor with a minimum of 3 years' experience
LSV Age Group Manager with a minimum of 2 years' experience
LSV accredited foundation, development or performance coach with 3 years' experience
LSV accredited core, technical, senior or performance official with 3 years' experience
SRC or Bronze Medallion holder for a minimum of 3 years and with minimum age of 18 years
Swim Proficiency Form
Please print a copy of the appropriate age group form below.
Once completed, please email to proficiency@fairhavenslsc.org by the 1st of December.  Please title the email Swim Proficiency for (name of child and their age group).  Please send a separate email for each child.
Swimming pools don't have waves or currents
Please note: the Fairhaven Nippers program is conducted on an ocean beach with a strong shore break and currents. Nippers who complete their Swim Proficiency in a pool must be able to replicate in the ocean the swim proficiency components that they have completed in the pool, this includes swimming consistently for the required distance with their face in the water.
What if my child can't complete the swimming assessment to the required standard?
If a child is unable to complete the Swim Proficiency it does not preclude the child from becoming a Nipper or continuing with junior surf education activities. The swim proficiency evaluation is in place
to ensure the safety and welfare of the child participating. If a child does not meet the required evaluation level then a higher level of supervision (1:1) will be required when the child is involved in any water activities and their water activities will be limited accordingly for their safety and that of the water safety personnel. Given the high numbers of children in our groups, 1:1 supervision is not always possible, so there may be times that the child has to remain out of the water.
An assessment of the surf conditions is made for all activities and appropriate safety considerations will be considered. This may mean that if in the opinion of the AGM, coach, or water safety personnel a child would be at risk in the water or would put other Nippers or water safety personnel at risk, that child may be asked to participate in a modified activity.